Distance Education Information and Policy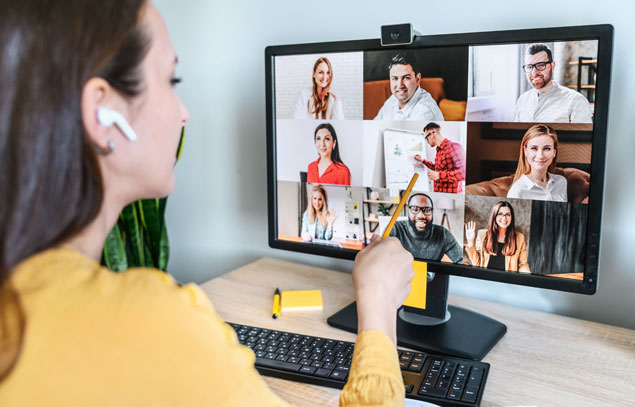 This policy applies to all students admitted to the program.
Students must reside in the state of Hawaiʻi while attending this program.
Synchronous classes (i.e., classes that meet at a set time) are held using video teleconferencing software.

Students are responsible for purchasing their own personal computer and external hardware (e.g., external headset with microphone) as well as maintaining software for the computer.
Synchronous classes are typically scheduled during the academic year (Aug-Dec; Jan-May) during the day on Tuesdays and Thursdays from approximately 9am-4pm. Class attendance is required, so you must be able to make time during the day during the week to attend these classes.

There are some asynchronous classes (i.e., classes that do not have a set meeting time) and these are mostly held during the summer months.
All students are required to travel to Hilo on at least four occasions during their time in the program. Students are responsible for covering the cost of their travel to Hilo.

Students must attend the program orientation session in-person, which is held during the week prior to their first Fall semester in the program. This is typically an all-day event (no overnight stay is required) and includes orientation to the program, orientation to graduate studies at UH Hilo, and meeting with your faculty advisor.
Additionally, some of the program's courses require students to attend class in-person on a few select days during the semester (3 in first year and 1 visit in second year).

For Spring semester of the first year, students must travel to Hilo twice to participate in weekend-long learning experiences (overnight stay is required) for the following three courses:

PSY 603 Psychological Assessment (4)

(Psychological Assessment),

PSY 622 Group Work & Counseling (3)

(Group Work and Counseling) and

PSY 624 Counseling Skills (3)

(Counseling Skills):

Once early in the semester (mid-February) and
Once later in the semester (late March to early April)

For Fall semester of the second year, students must travel to Hilo for a one-day intensive learning experience (no overnight stay is required) during the week (either Tuesday or Thursday), for the following two courses:

PSY 693 Cog Behavior Therapy Adult (3)

/

PSY 695 Youth Evidence-Based Practices (3)

(Cognitive Behavior Therapy with Adults or with Children and Families) and

PSY 640 Practicum Supervision (3)

(Practicum Supervision).

Students may attend graduation ceremonies in-person in Hilo in May of their final semester, but this is not a requirement.

In addition to attending class and traveling to Hilo as noted above, all students are required to participate in advising meetings with their faculty advisor at least once a semester (in person or via teleconference) and attend program related meetings as needed, which will be offered via teleconference.
This policy was revised on January 23, 2021.